For a healthy functioning of a body, there are a few basic requirements like calcium, sodium, potassium. These are called electrolytes which are provided by a balanced diet. There are times when after a heavy workout session, one almost feels drained out because of the excess water loss that has happened. This is basically because of losing out on electrolytes.
When a person suffers from a disease, he/she undergoes the deficiency of electrolytes. Also, during pregnancy, a woman tends to lose on electrolytes from the body. It can lead to a few changes in the body, for example, white fingertips, fast heartbeats, etc. Therefore, a number of electrolyte drinks which one can simply prepare at home are available. These can be made by simple yet nutritive ingredients that are present in everybody's home kitchen.
[su_quote]These drinks provide one with lots of energy, and as we know, a large amount of energy is spent by our body in doing various kinds of work. Therefore, this should be replenished after a certain period of time to keep a body healthy.[/su_quote]
Top 10 homemade energy drink recipes are mentioned as follows:
The Carolina (A Coconut-Spirulina Energy Drink)
This is made up of spirulina and coconut. As coconut water is rich in potassium and is considered to be the most wanted isotonic drink and Spirulina is an alga which has both basic essential and non-essential components along with contains magnesium, is important for energy.
Ingredients – Half teaspoon spirulina powder and coconut water.
Procedure – Take a water bottle which is filled with coconut water and add spirulina powder to it. Make sure that the bottle is closed and shake it well.
In case, one does not like the taste of spirulina powder then its tablet is also available in the market. This also serves as a post-workout drink.
Orange Flax Smoothie
Flax oil is known to slow down the breakdown of fruit sugar once it enters our body and helps in maintaining a constant flow of energy whenever required. Oranges are known to have magnesium, potassium, vitamin B1, B2, B3, B6, and folate.
Ingredients – Five oranges that should be peeled, sweet in taste and should be seedless and three tablespoon of hemp seed oil or flax oil which is cold as well as press.
Procedure – Take a container, add the above two ingredients along with half cup of water and mix well. Drink it slowly. This can be used as a pre-workout drink.
Refreshing Apple Cider Drink
There is a different kind of vinegar other than the regular one apple cider vinegar, which contains a considerable amount of vitamin B1, B2, and B6 along with potassium and magnesium.
Ingredients – Two teaspoons full of apple cider vinegar that should essentially be unpasteurized and raw. Sixteen ounces of cold water. Pure maple syrup / raw agave syrup/raw coconut nectar – Two teaspoons full. (Those who have diabetes can take two teaspoon of yacon syrup or 4 drops of stevia).
Procedure – Transfer all the ingredients mentioned above in a sports bottle or normal water bottle (anything that is feasible) and mix all of them thoroughly. Enjoy the drink. It can be used both for pre and post workout drinks.
Green Banana Smoothie
Bananas are considered to be the best source of energy as it contains all the essential nutrients one need to sustain his/her body. It contains a high level of potassium that beats weakness and fatigue. It also contains vitamin B1, B2, B3 and B6 that helps in the breakdown of complex substances into simpler ones at the cellular level.
[su_box title=" "]Phosphorus is one of the major constituents that help in increasing the physical endurance and reduces tiredness. Banana also has sufficient level of magnesium that helps in the nourishment of muscles and nerves. Romaine lettuce has a high level of thiamine, riboflavin, potassium, and niacin.[/su_box]
Ingredients – 4 bananas that should be sweet in taste, ripe in nature and large in size. One head of romaine lettuce washed and chopped in a clean manner or a bag full of salad greens that should be mild in its taste. Also, three cups of cold water are required.
Procedure – Take a blender and add two cups of water in it. Now add a cup of ice along with salad greens or just add chopped Romaine lettuce and mix it well until a minute or 30 seconds. Smoothen it by the four peeled bananas and keep mixing until the time it becomes smooth enough to drink it.
This energy drink serves as the most wanted post-workout drink among the people of all age groups.
Banana Wheat Grass Smoothie
A wheatgrass is an edible form of banana which gives out a large number of nutrients like potassium, B complex and Magnesium.
Ingredients – 2 cups of cold water, large and sweet bananas – three, and one tablespoon of wheat grass powder.
Procedure – Mix all the ingredients mentioned above till the time it becomes smooth. One can use a blender for the same. Put into a relative container and enjoy the drink. It can also be used as both pre and post work – out drinks and is super healthy.
Ginger Electrolyte Sports Drink
Those who are more into sports, and after a tiring workout session, they can regain their energy levels by having this drink which has ginger in its base as an electrolyte. It helps in reducing all kinds of muscle-related problems, especially muscle pain.
Ingredients – Fresh ginger (3-4 slices), Lemon juice (of half fruit), 2 tablespoon of raw honey, ¼ teaspoon of sea salt and two cups of water.
Procedure – Turn the stove on and put water in a pan. Let it heat. Now add two ginger slices and heat it for five minutes. Turn off the stove and let the ginger tea cool down. Now add two cups of cold water to it along with lemon juice, sea salt, and honey.
In order to increase the amount of electrolyte one can add watermelon juice or coconut water to it.
Cranberry Maple Drink
When you are looking for ways to rejuvenate the tired cells (depletion of electrolytes), this can be considered as a good option. This has a taste which is a mixture of both sweet and sour and hence makes a person's taste buds active. The researchers say that cranberry juice helps in cleansing the kidneys and bladder along with purification of lymphatic vessels.
Ingredients – Unsweetened cranberry juice (3 cups), Water (5 cups), Sea salt (Half teaspoon), Maple syrup (2 tablespoons) and one Star Anise.
Procedure – All the above ingredients should be mixed well. If star anise is added, then the mixture should be left untouched for an hour in order to strain it. This can be consumed by a person after a really heavy workout session because it helps in regaining the depleted electrolytes in the system.
Chia Seeds Drink
Chia seeds contain proteins, fiber and omega 3 fatty acids that make it a very good energy food. Inside our body, these seeds can hold water 9 times the original capacity hence can keep a person always hydrated and do not require refrigeration. Therefore, these can be carried anywhere and everywhere according to the requirements.
When this is added to coconut water, it becomes one of the most powerful drinks that keep you full of energy for as much time as you want.
Ingredients – One cup fruit juice (any flavor), one cup water and Chia seeds (3 tablespoons)
Procedure – Add chia seeds to a cup of warm water. After the seeds separate from one another, refrigerate the cup. Don't touch it and let it be like that overnight. Now add the fruit juice to the gelatinous chia seeds and mix some water with it. Serve the chilled juice.
Lemon With Lime Drink
This is a drink entirely made of lemon ingredients, and it contains citric acid and thereby helps in building up energy in the body.
Ingredients – ¼ cup lime and lemon juice, 2 tablespoon sugar or honey, 2 cups of fresh water and salt to add taste to it.
Procedure – Add all the above-mentioned ingredients. Add a few ice cubes as toppings of the drink. It tastes great and serves great energy. Since the making of this energy drink is the easiest, it is mostly recommended.
Lemon And Orange
Since both lemon and orange are a source of electrolytes, both of them can be used together to make an energy drink.
Ingredients – Half cup orange juice, ¼ cup lemon juice, fresh water, salt, and sugar or honey – 2 tablespoons.
Procedure – Mix all the ingredients in a bowl and blend thoroughly until it is marinated properly. Since both of them are good sources of energy, therefore it gives a calming effect to the person who needs a lot of energy.
[su_quote]By following a few simple steps, we can make our own energy drinks that will further help in acquiring our body's energy. In order to find an extra level of electrolytes, one can also go calcium-magnesium rich drinks for their daily use.[/su_quote]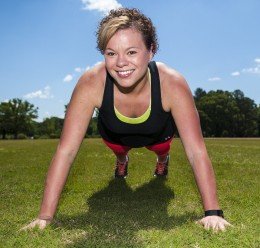 I started my sporting career at the age of 3 in the preparation of ice hockey. I spent sixteen years playing ice hockey, and I remember the summer preparations today. What are my passions? It is still fitness training, all kinds of workouts and the most important is a healthy lifestyle. You can't just do a workout without the right way of life. You need to stay curious and listen to your body.