With the increase in food technology and different kinds of food preparations coming our way, people are getting inclined more towards the western food habits, which seldom includes healthy greens like kale or spinach.
The Living Green Supreme Food is a powdered substance, which when mixed or added to water can regularly be consumed in order to fulfil all those requirements that are actually carried out by green vegetables.
Those who do not like the taste of green leaves will be a deficit of essential nutrients that are provided by healthy greens. In order to nullify its effect one can have living green supreme food, which will provide one with all the essential nutrients of the body.
It was first invented by Dr. Colbert of Divine Health particularly those people who are busy and cannot take out time from their schedule to cook healthy things.
LIVING GREEN SUPREME FOOD INGREDIENTS ARE AS FOLLOWS
Organic Green Blends
Consists of 2 grams plus chlorella and spirulina. This makes the base of living green supreme food that includes algae and fermented grass.
This works as a fuel for our immune system needs in order to carry out different functions of the body.
A lot about how our brain health is, depends on our gut system. Therefore, one compliments the other for being stable.
It provides a shot of microflora through the process of fermentation to the gut. It helps to cure a number of body problems; they are as follows:
Increased longevity

Detoxification of the body

Increases immunity

Lessens symptoms of anxiety

Lowers down the level of bad cholesterol by increasing the level of 'good' one.
Organic Vegetable Blend
It includes a number of vegetables that contains various essential nutrients which are required in our day to day routine. They are:
Parsley ( vitamin K, beta carotene, it is anti-inflammatory in nature )

Beets ( Contains vitamin C, potassium and fiber )

Spinach ( Niacin, zinc, vitamin B6, folate, and calcium)

Broccoli ( Pantothenic acid, folate, vitamin A, and fiber )
Organic Fruit Blend
This is a blend of a couple of important fruits that provide us with a nutritious component in our daily diet.
Blueberry – This contains potassium, folate and vitamin C.

Apple – Essential source of anti-oxidants, flavonoids, phytonutrients and fiber.

Acerola cherry – Rich source of vitamin C only.

Carrots – Contains a heavy amount of beta-carotene and fiber.
Organic Botanical Blend
This combination is full of anti-oxidants which are very helpful to carry our body function as this helps in curing a variety of things in the body, especially helps to decrease. It helps in fighting with the free-radicals that are generated in the body and may combine with our tissues causing fatal diseases like cancer.
Pre-biotic and Pro-biotic – Both of them are very important.
[su_quote]Prebiotics are the food material for pro-biotic that acts as an essential bacteria present in our gut and helps in catalyzing a lot of reactions that takes place inside the human body.[/su_quote]
Prebiotics is a form of indigestible carbohydrate which acts as a fuel for probiotics.
In a Living Green Supreme Food, the amount of probiotic present is 550 grams that are generally the potent amount of usage.
Fiber
This is another kind of blend that has the presence of flaxseed.
Flaxseed provides one with large levels of omega 3 fatty acids along with a wonderful source of fiber.

This blend contains one more type of fiber which is commonly known as Gum Acacia.

The combination of fiber present in the blend helps in reducing cholesterol aids our digestive system and decreases our appetite.

Fiber is one of the most important food supplements our body requires in a balanced diet. It has a lot of benefits, some of them are as follows:
It decreases appetite by making a person feel fuller all the time.
It helps in improving digestion and our digestive system.
Reduces the blood pressure level in a person.
It helps in lowering the risk of developing type 2 diabetes that may cause a number of problems to a human body.
This powder helps us in a number of ways other than those mentioned above. Some of them are as follows:
Helps in increasing the energy level in a person. It is aided by spirulina and chlorella content that has already been mentioned

Instead of taking coffee in the early morning one can blindly go for this option as coffee has caffeine which does bad to one's health. Therefore, one should go for this health drink that gives power-packed energy in the most natural way possible.

This powder helps in the process of detoxification aided by the natural ingredients that are present.

One very important use of this power is helping in weight loss. Since it is a combination of all the constituents that help is reducing Therefore this is an extremely good remedy for the same.

The increase in energy level and a decrease in the blood pressure is a prime reason for losing fat.
[su_box title=" "]Until and unless one starts using this product they would not be able to understand how well it actually works. The manufacturer of this product is an established company, and a large number of customers are satisfied with their products. They also claim it to be very user-friendly. Since most of the users are highly satisfied with this product, it is always a recommended to people. Its numerous advantages on your health make it a safe bet.[/su_box]
If a person does not like the taste of this powdered supplement, he/she can mix the same in any fruit juice and consume it because of the taste factor. This will keep your taste buds happy while ensure your entire system work properly.
The products are not available in shops or other offline methods. One must visit the website: DrColbert.com, in order to buy the Living Green Supreme Food. Therefore, keeping all its properties in mind and according to all the reviews, people are suggesting more and more people to try this. So if you are looking for a health drink, then Living Green Supreme Food is the ultimate choice for you.
Compare Table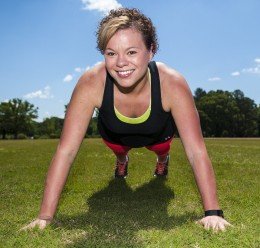 I started my sporting career at the age of 3 in the preparation of ice hockey. I spent sixteen years playing ice hockey, and I remember the summer preparations today. What are my passions? It is still fitness training, all kinds of workouts and the most important is a healthy lifestyle. You can't just do a workout without the right way of life. You need to stay curious and listen to your body.